Embodiment Lab feat. Vocal Roots
Sunday 23 February 2020 @ 6:00 pm

-

8:00 pm

CET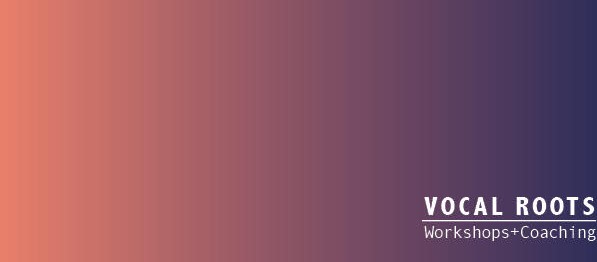 Im Februar gibt es einen Workshop um unseren "Vocal Roots" näher zu kommen.
Workshop Facilitator: Rahel Kraft, Klangkünstlerin & Gesangspädagogin
A LABORATORY to find deeper confidence and connection to vocal expression!
VOCAL ROOTS ist ein Stimmworkshop, der Instant Composing, Atmen- und Körperarbeit verbindet. Zentrale Themen sind Vertrauen zur Stimme, experimentieren mit Sounds und ein entspanntes Verhältnis zur Stimme.
Für Menschen jedes Alters, die ihre Stimmausdruck im professionellen Alltag erweitern möchten.
Sprache/Language: Deutsch / English
ÜBER RAHEL
Rahel ist Gesangspädagogin (Vocal Jazz, MA) und Klangkünstlerin (Sound Arts, MA). Als international agierende Künstlerin und Performerin bringt Rahel Kraft langjährige Erfahrung in Stimmimprovisation, Sprech- und Stimmtechnik, Obertongesang, Präsenztraining und eine Faszination für Stimmkläge aller Art mit.
EVERYTHING IS SOUND
***
ÜBER DAS EMBODIMENT LAB
Embodiment Lab Treffen für all jene, die Embodiment als Teil ihres Alltags oder professionellen Handels begreifen und gemeinsam verschiedene Aspekte des Embodiment kennenzulernen, zu praktizieren, erforschen und sich darüber unter Gleichgesinnten auszutauschen.
Mehr Info gibt's hier: https://bodies-at-work.com/de/embodiment-lab-vienna-3/