Embody your message – Communicating with confidence
Saturday 20 October 2018 @ 4:00 pm

-

7:00 pm

CEST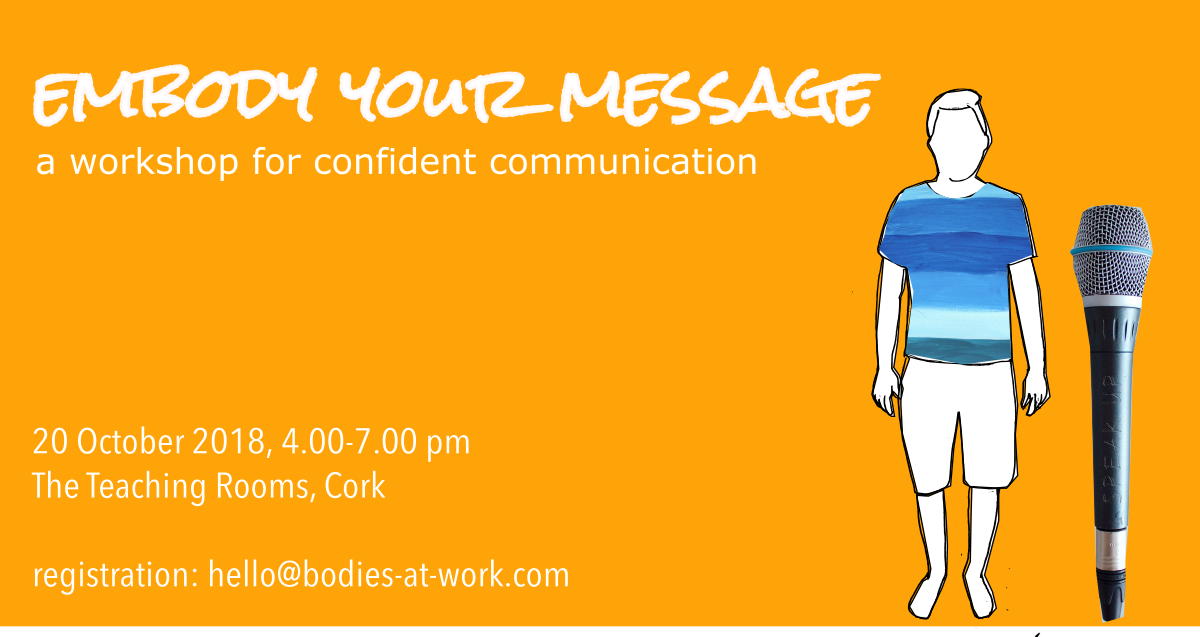 You cannot not communicate. – Paul Watzlawick
Even when you're not saying anything, you are communicating a message to your environment, be it in a meeting, at a dinner or by email.
If you want to communicate your intention more successfully and with more confidence, this workshop is for you.
Using a holistic and body-based approach to presence, you will learn how to align your thinking, your emotions and your physical being to communicate with confidence and clarity.
We will cover the cornerstones of communicating through presence.
* What posture has to do with communication
* How to stand "correctly" to have more confidence
* How expectation and intention are connected
* How you can let go of negative expectations
* Being more intentional and physical as you communicate
In this introductory workshop, you will get a theoretical overview and practical experience of these subjects and you will learn embodied exercises that you can continue practicing afterwards.
Participants: 4-12 people
The workshop will take place with a minimum of 4 participants. I will let you know two days before the event if there aren't enough participants and the workshop will be held at a later date.
Investment: €80-140 – fair pay principle. You pay what you can and what our work together is worth to you.
Register: hello@bodies-at-work.com