Letting go is not an active effort. It's a choice.
It involves a specific attitude and intention:
that of agreeing to no know what will happen.
Letting go opens up an opportunity for something new to happen.
Letting go means embracing your embodied reality in this very moment.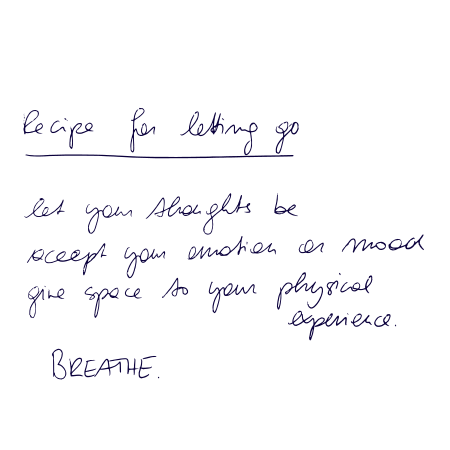 What is letting go for you? How do you know and feel you let go?
Here are some of the things I discovered about letting go:
Letting go happens when you realize what's outside of your control.
Letting go gets you in touch with the world around you.
Letting go allows you to go with the flow of life.
Letting go allows you to expand
Letting go is a relief.
Letting go is easy.