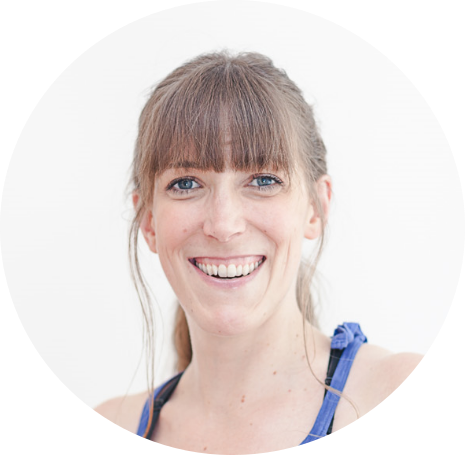 Über mich
Hallo! Ich bin Daniela und Initiatorin von Bodies at Work. Es ist mein Wunsch, Selbstständige und UnternehmerInnen, denen es ein Anliegen aktiv positive Veränderung mit ihrer Arbeit in die Welt zu bringen, mit wertvollem Wissen und praktischen Werkzeugen zu unterstützen.
Ich bin den Großteil meiner beruflichen Tätigkeit selbstständig gewesen und habe immer gern gearbeitet. Allerdings hatte ich nicht immer einen gesunden Zugang zur Arbeit und litt als Folge viele Jahre an chronischen Schmerzen. Ich habe Bodies at Work gegründet, weil ich mein Wissen, wie man seine Körperintelligenz aktivieren kann, um mehr zu erreichen, indem man sich weniger anstrengt, mit Gleichgesinnten zu teilen.
Seit 2011 vermittle ich ein praktisches Konzept der Körperaufmerksamkeit, wie man Verstand und Körper in Einklang bringen kann.
Davor war ich viele Jahre im Kommunikationsbereich als professionelle Übersetzerin und Sprach- und Kulturvermittlerin tätig.
Sprache ist ein Element erfogreicher Kommunikation, mit dem ganzen Körper zu kommunizieren ist effektiver und kraftvoller. Und es hat mehr Impact. Den nächsten Schritt zur ganzheitlichen Kommunikation und zum Menschsein zu machen, war für mich deshalb der nächste logische Schritt.
Ich habe viel Freude daran, mein praktisches Wissen, wie man mit weniger mehr erreichen kann, mit anderen motivierten und ambitionierten UnternehmerInnen und Freelancern zu teilen.
Einige Bücher, die mich und meine Arbeit inspirieren
Through our work together she helped me to reconnect with the inner wisdom of my body
I worked with Daniela over a two month period, and found her inspiring on so many levels. I went to see her for both personal and professional reasons, but what they both had in common was the body….Through our work together she helped me to reconnect with the inner wisdom of my body, not just during our face-to-face sessions or skype calls, but also in my day to day life. It's something that I continue to build upon each day. I'd highly recommend her services to anyone who is on a self-development journey.
May 2017 Linda Coyle
"With Daniela's help I feel much more relaxed and content in my day to day life."
Before I started working with Daniela I had moments of anxiousness that left me paralyzed and not wanting to be around people in those moments. I also felt incapable of confronting any problems, no matter how small, and felt overwhelmed in various everyday situations.
Since I have started my bodywork sessions with Daniela, I am less anxious and have more confidence in difficult emotional situations. I have also benefited from the breathing techniques Daniela has taught me to use if I ever feel taken over by an emotion. I have learned how to accept these emotions, then let these feelings flow through me and eventually let them go instead of holding on to them.
My journey is still continuing. With Daniela's help I feel much more relaxed and content in my day to day life.
Alison Leonard
Die Stunde bei Dir hat so viel Energie in mir freigesetzt, und mir ist bewusst geworden, wie ich mir durch meine Atmung schnell und reichlich Kraft holen kann…
 … Für meine Präsenz auf der Bühne ist diese Kraftquelle die Basis! Mit Deiner vertrauensvollen, motivierenden Art hast Du mich dort hin gebracht. Auch in meinem Denken ist nun mein Körper mehr integriert und ich kann mehr aus dem Vollen schöpfen. Ich Danke Dir vielmals!!
Yarina Gurtner-Vargas